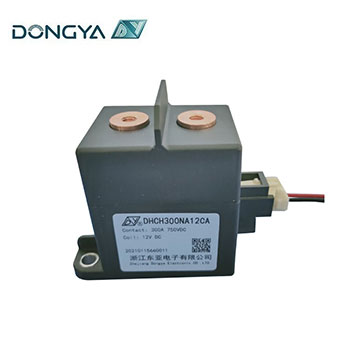 DHCH300 HV Contactor
Contact form: 1H(SPST-NO)
Rated load(Resistive load) : 300A
Min applicable load (Resistive load) : 1A/12VDC
Max switch current: 2000A(750VDC)1 time
Max switch voltage: 1000VDC
Contact voltage drop(initial) : ≤150mV@300A
The Product Description
Contactor Data
Main Part No.

DHCH300

Contact Data

Contact form

1H(SPST-NO)

Rated load(Resistive load)

300A

Min applicable load (Resistive load)

1A/12VDC

Max switch current

2000A(750VDC)1 time

Max switch voltage

1000VDC

Contact voltage drop(initial)

≤150mV@300A

Current carrying capacity(a)

300A : continued

450A:60min

600A:20min

1200A:30s

3000A:0.6s

Impact resistance

Stability

Half-sine shock

pulse:11ms

ON: 196m/s²(>20G)

OFF: 98 m/s²(> 10G)

Strength

Half-sine shock

490 m/s²(> 50G)

Vibration resistance

10Hz~500Hz 49 m/s²(> 5G)

Product installation mode

Arbitrarily
Coil Data(20℃)
Coil rated

volt.

Pick-up

volt.

Release

volt.

Max operate

volt.

Rated current

(±10%)

Rated coil power

12V DC

≤9V DC

≥1V DC

16V DC

0.5A

6W

24V DC

≤18V DC

≥2V DC

32V DC

0.25A

6W
Part Numbering System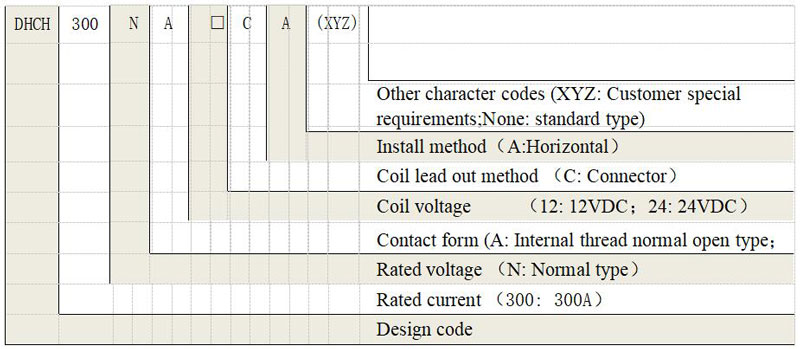 Shape installation and circuit diagram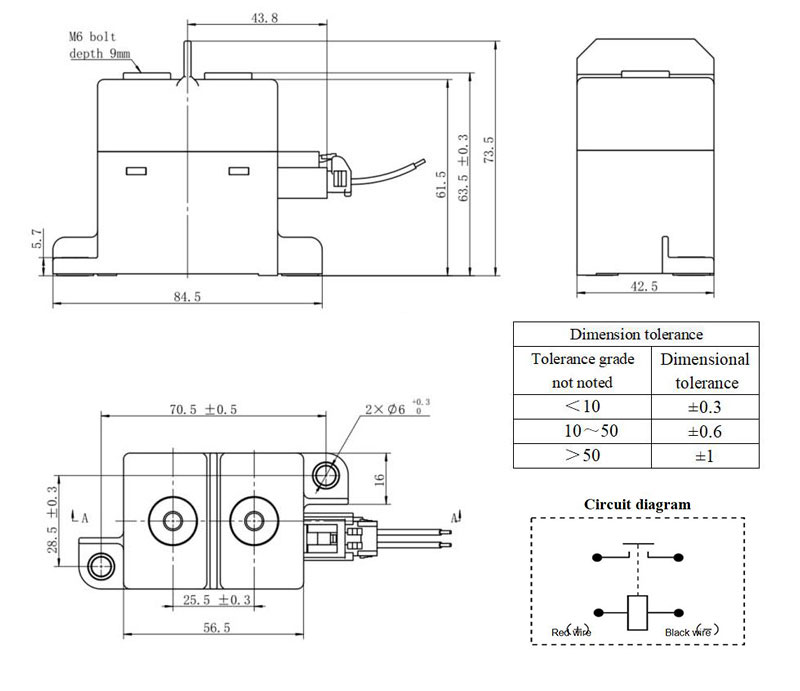 ▶Note: The main contact of the product has no polarity; the red wire of the coil is connected with the positive pole, and the black wire is connected with the negative pole.
Current tolerance curve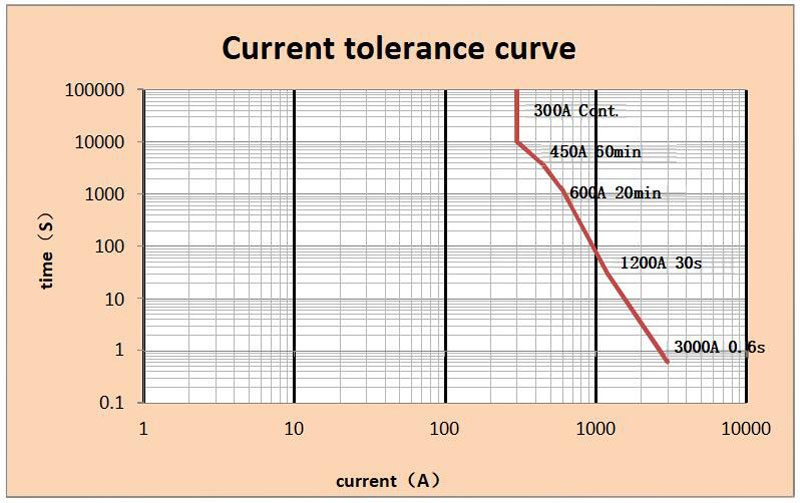 ▶ Note: The above data is tested at 85℃ ambient temperature, Traverse area≥100mm². The data is for reference only, please do not use to select the fuse directly.
Pick-up / release voltage curve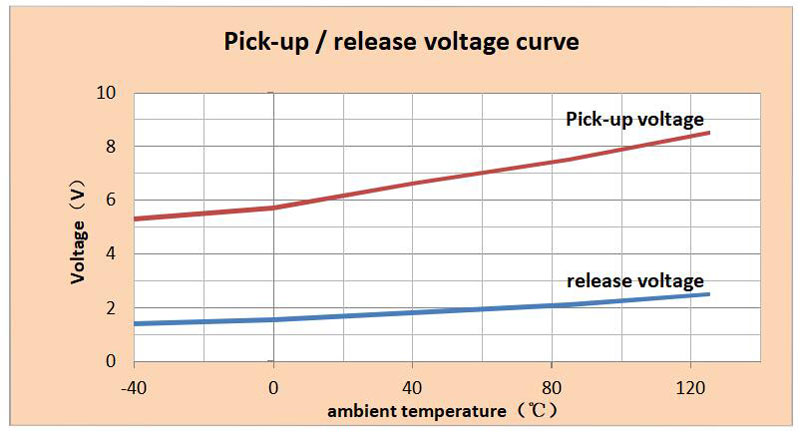 ▶ The above data are tested by random sampling of coil volt. 12VDC product. The data is for reference only, (test qty:n=3)